This is the Big Guy and myself, standing in a beautiful shaded driveway at the beginning of the summer, looking like the quintissential married couple........healthy........happy........in love. If you didn't know better, you would think that everything in our lives was absolutely perfect.

But, the truth of the matter is, we have a dirty little secret. Yes, my friends, there is something about us that is not quite up to snuff. Actually, the Big Guy has always wanted me to get a little work done since he met me and thought we should go ahead with it before our trip to Asia this year. It's true, he has always wanted me to get.........

to get.........

to get IMPLANTS!



DENTAL IMPLANTS, that is!


You see, I have a rare and unusual issue with my teeth. For some strange and unknown reason, two of my original baby teeth never fell out. That means that I have two TINY little teeth positioned at the very front of my mouth which are deteriorating rapidly and will eventually fall out. They are extremely fragile and over the years have begun to blacken. I worry daily that I will bite into a crusty bread while having a luncheon with important business associates and suddenly find myself toothless in front of them. I imagine my little tooth flying across the table and hitting the Walmart buyer directly in the forehead before gently landing in his glass of wine. It's a recurring nightmare that I can no longer live with sooooo......

We decided it was time to do something before my nightmare became a reality.

Together we trecked off to Vancouver to meet with a dental implant specialist......



and after many tests, xrays and 3D imaging of my jaw.....


it was decided that I was a good candidate for the operation. Special implants would have to be ordered from Germany to fit my extremely small bone structure but.......


I was going to get BRAND NEW TEETH! How exciting it all was.......

But someone forget to mention that there may be a slight amount of pain involved in the operation. They mention offhandedly the possibility that the implant would be rejected but that it was VERY RARE! I was going to be just fine......


Well, here we are, my blogger peeps, 2 months later, numerous rounds of antibiotics later, dental surgery and bone grafts, bottles and bottles of anti-inflammatory medication and endless sleepless nights filled with pain and tears have passed. I turned out to be the one in a thousand patients who has not achieved a succesful result.

I know, this is not a pretty sight! But, I wanted to make sure that you could feel my extreme pain so that you would send me your deepest sympathies for my failed implant procedure!

Let me tell you, I have LEARNED MY LESSON! No surgery is risk free. I may have joked to my kids that I wouldn't mind having a little nip and tuck to smooth out my laugh lines or tighten up my saggy chin in the past. I am a CHANGED WOMAN. No knife will ever touch this lady again unless absolutely necessary. You have my word on that.

By the way, I am scheduled to have this whole mess fixed back up in a few months once my face heals up........but I'm scared to death. I have a mind to go toothless for the rest of my life. You think the Walmart buyer will notice?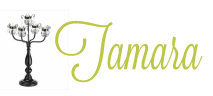 13 Comments »