It took great courage to start fresh in this new, untamed country. My grandfather picked beats in the frozen fields of chilly Alberta. My grandmother cared for her 7 children in a small, rat infested shack in the middle of winter and hoped for better days.
I always felt a great connection with my ancestral homeland and we have visited the Netherlands a number of times. But, sad to say, I had no idea who my family was or what cities they hailed from. Never the less, one year we happily toured Holland by boat, slowly traversing the canals and waterways in search of some feeling of connection with my family from times past.
But, things are looking up. I now know my great, great, great, great, great grandfather, Willem Jans was born in Doezum, Groningen in 1711.
This is the church in Doezum........
I am so excited that there are long lost family members in Holland who have taken the time to set our family tree up on-line. I'm thankful that my Uncle John has faithfully kept us all in his archive and generously added EVERY ONE of us, which is an enormous job! We Dutch people of Reformed backgrounds tend to procreate rather vigorously. It's in our GENES.
But I am most thankful to Opa Willem Jans for the passing on of the Reformed faith which he taught my great, great, great, great grandfather who then passed it on to his son and so on. What an amazing gift to have shed upon the many generations of Vandermolen's who have come and gone.
The Lord has blessed my great, great, great, great, great grandfather Willem Jans with many generations of families who have embraced the gospel of grace, teaching them to work hard, pray hard and praise our heavenly God for the greatest blessing of all, the metamorphosis of our sinful nature into children of God! That is something truly wonderful.
Now, I'm off to check on more of my family history to figure out where I got my innate charm and easy going personality from. They tell me I take after my mother.......
Now, don't forget to check out
Between Naps on the Porch
for lots more METAMORPHOSIS going on out there in blog land. You'll love all the exciting things going on out there!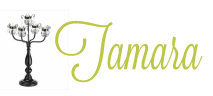 8 Comments »