Here we are in India, trapped in our hotel. It is raining so hard that not too many people dare to venture out. So we stay warm and dry inside while we wait for our suppliers to show us their finished samples.


Now, if you're going to get trapped in India, the Park Plaza hotel is definately the right place to be.
The bathroom boasts handmade soap and personal luffa sponges......
and the bed is big enough for 4!
Hopefully tomorrow the rains will subside and traffic will start moving again. In the meantime, I guess we'll just have to keep in touch by Blackberry messenger.
Text me!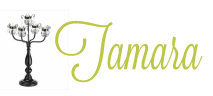 5 Comments »