When I booked our tickets for this year's marathon trip to Asia, I found out from the aeroplan agent that our flight to India would take us through Bangkok airport. We would land at 10 pm and have to catch our connecting flight to Dehli at 6 am the following morning. My stomach began to cringe at the thought of trying to sleep on an airport bench for 8 hours while waiting for our flight.
"Are you SURE that is our only option?!" I asked the agent.
"Well Ma'am. You could take a later flight out so that you have time to grab a hotel and get a good night rest. Would a 20 hour lay over in Bangkok work better for you?"
What a great opportunity! We would get a chance to check out a city we had never seen before, even though it would only be for a few hours. I booked the lay-over immediately!
As it turns out, our hotel was such a peaceful spot........we never even ventured into the city that day. As a matter of fact, we booked ourselves 2 1/2 hours worth of massages each.
We just took the day and RELAXED......ignoring all the wonderful sights we could have visited, choosing instead to enjoy a luxurious day in a most peaceful setting.
I have to admit, I do fill a twinge of regret that we didn't venture out a little further.
Just seeing how beautiful the AIRPORT in Bangkok was......
makes me want to make another trip here some day.
In the meantime, we just enjoyed what we did see!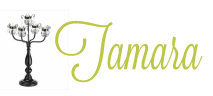 2 Comments »