This was the Big Guy and I last year at the lake. The glassy expanse of water you see behind us is not just a dream. It's real. This is the most PERFECT location for a water skiing, sun-bathing, family time type of vacation. Last year in August, this little piece of paradise was up for sale and together with my brother-in-law and sister-in-law, Fifi and Arnold Schwarzenegger, we jumped at the offer.

We are now the proud owners a of a lovely acre and a half of lake front property. Can you BELIEVE IT?! I know I can't.

Last September the guys started working on changing the profile of the property from one long slope that angled straight down toward the lake......

into a beautifully manicured RV park, complete with 6 full hook up sites for when our friends and family come to visit!


The property transformation is really quite amazing. Our fellas have been busy many weekends last fall and this spring to get everything in order.

The PLUMBING and ELECTRICAL are all installed........


The grass has been seeded and the retaining walls set in place.......

all unsightly trees, shrubs and weeds have been removed to make a perfect lakeside seating area......



so let the camping BEGIN!
The thing I find the MOST amazing about this whole project is how the Big Guy and his brother's get things done. They are real life "MacGyver's". Give them a piece of land and they can make it look pretty in no time flat. All they need is a CATERPILLAR, some PLUMGING PIPE, a roll of ELECTRICAL WIRE and they can build you the landscape of your dreams!

So, now that all the work is done I'm off to the lake. If anyone wants to get in touch with me over the next 2 months, just drive on down to Loomis were I will be sitting shore side with a glass of wine in one hand and a bottle of sun tan lotion in the other......


along with the Wee One and her cool new swimming pool that I just HAD to buy! See you there.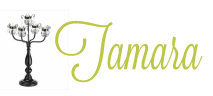 5 Comments »