Say it isn't so! This can't be my middle child, all grown up and gradumacated! I just can't believe that my little pumpkin is old enough to go off to UNIVERSITY!


Sure, she's been hangin' around our place for the last 18 years, singing her heart out in the shower, behind the piano, in the garden and anywhere else you can think of but.......a MUSIC MAJOR at UNIVERSITY??!! How can this be?!?!
OK, now that I've gotten that SHOCK out of my system, here are a few more pictures of my darling Opera Diva, all decked out in her fancy, schmansy grad dress with her ever so dapper looking boyfriend....


She has been accepted into the Music Program at Trinity Western University and has even raked in a few bucks in scholarship grants as well......$13,000 worth of bucks, if my math serves me correctly. That's a whole lot of BUCKS in scholarships, don't you think?!


It's going to be a long haul though. She's got a ton of work ahead of her. Not just school work but.......REAL work........the kind of work that comes with a paycheck........'cause Trinity is EXPENSIO!

There are a few hurdles she will need to overcome yet, in finding a suitable job. It turns out that she is allergic to:

1. the sun, which causes her to heartily regurgitate her lunch into the closest available pail in the mum field.

2. cold temperatures which cause her to swell up into a giant human sausage.

3. all and any bug bite she might suffer, creating things like gigantic swollen lips, much bigger than Angelina Jolie could never imagine.

But so far she's not allergic to working indoors. That means we've got to find her an office job where she can sit safely protected from any outdoor elements.


It's a good thing that she has chosen VOICE as her major since it's not that often that SINGERS have to perform OUTDOORS. She should be just fine.

Now, we had to commemorate this big occasion with some special pictures in the park and my Little Angel was found more than willing to do a photo shoot for me. She's like that. I call and she is ready on a moment's notice.


The Wee One came along to help out........


and ended up offering us some wonderful BONUS photo opportunities which were quite unexpected.

So, to my precious daughter, Opera Diva, I would just like to say a hearty "Congratulations"! May the Lord bless whatever your endeavours may be. I hope you will always use your wonderful talents to His praise and glory!


And just as an added feature to this post, take a moment to watch Opera Diva in action. ENJOY!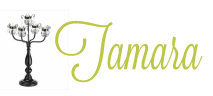 8 Comments »