Even though summer has finally arrived in our neck of the woods, that doesn't mean that work stops at the farm. As a matter of fact, our summer's are looking busier and busier every year. Besides our new venture into growing CUCUMBERS, we have an ENORMOUS crop of outdoor GARDEN MUMS in the field from May to September. More than 100,000 pots are frying out there under the hot sun. They LOVE the sun. The more sun they get, the bigger they grow. But all that sun and all that growing means they need LOTS of water. Keeping them healthy and happy is a full time job for our growers........so summer vacation has to be taken in shifts.

That is the HAPPY LOT of the farmer. Finally the sun comes out and now the he has to stay home to keep the crop alive.

But let's get back to the subject of GARDEN MUMS.
Every year, as soon as we start setting them out in the field our neighbor starts having issues. You see, our neighbor HATES garden mums. As soon as he sees us start to prepare the field for plants he starts to get irritated with us. He calls anyone who will listen to his complaints. He even yells at our employees working out in the fields. Calls to the office, cussing and swearing at whoever picks up the phone, happen as well. All these complaints to the various government offices lead to a whole bunch of official visits. I think we may have to start up a Tim Horton's coffee shop here soon. We could make a killing on selling coffee and donuts to all our visitors.

The crop is only out in the field for about 8 to 10 weeks.
They grow big and fast! But they are also not a RISK FREE crop. Every year we worry about White Rust, a chrysanthemum virus that can wipe out the crop if we don't treat them carefully. A number of years ago we had to deal with an outbreak. Not much fun, I can tell you from experience.

Sometimes I wonder........WHY do we have to grow PLANTS?!
They are all so........so.........RISKY to produce. Maybe we should consider getting into the FASHION industry instead. That's less risky, isn't it? And my closet would be full of couture samples of every color, shape and size. I'd need to build myself a second closet........

And then I shake my head and realize that I've got WORK to do. I've got to get planning for Spring 2011. There are numbers to compile and graphs to analyze........
plants to order...........
container designs to consider.

This past week I really pushed my peeps hard on getting our catalogue ready for next year. My darling Little Angel and her Photographer friend pulled an all-night work session just to finalize the whole thing!
I ADORE my Darvonda peeps........they go to great lengths to help me get the sale.


Now that the catalogue is done, I've got to start planning our trips to the Orient to get our designs put into production. Can it all be organized on time? Will we be able to meet the budget? Will the quality be up to standard? Is this really what FARMING is all about?!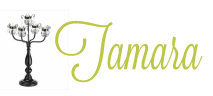 2 Comments »