For those of you who are not that familiar with us, Darvonda has been exclusively a FLOWERING POT PLANT GROWER for the past 25 years. Our production includes Spring Bedding plants, Fall Garden Mums and Christmas Poinsettias. We grow these crops out of 3 different locations here in the Fraser Valley, encompassing a full 15 acres of indoor growing and another 15 acres of outdoor production.

But this year we are doing things a little different! We have decided to go into CUCUMBER production. It's a METAMORPHOSIS on a great big scale. Going from flowers to veggies is total shift in focus for us but......we are MASTER'S OF CHANGE at Darvonda!

It all began last year when we had to rent a greenhouse for our spring production. Our own facilities are just not big enough to hold everything we need to grow for April and May. We are always BURSTING at the seams with our bedding plant crop. So we found a rose grower who was shutting down and willing to rent his facility to us. The trouble is, once May is over........those greenhouses were going to stand EMPTY! We don't need all that space again until next February. What's a grower to DO with all that EMPTY GREENHOUSE???

Well, grow CUCUMBERS of course!

Good thing is, Junior had a little background training in the art of veggie growing. He learned all about it at Kwantlen University waaaaay back when he was only 19 years old. Now, at 23, he suggested that the Big Guy let him try his hand at growing a crop of cucumbers in the rental greenhouse. He figured it should be EASY AS PIE!

That brings us today. After months of preparation, including an application for cucumber quota, food safe courses, and retro-fitting 5 acres of old greenhouses to suit a crop of veggies, we find ourselves sitting on a whole TON OF CUCUMBERS. Harvest should begin soon.


But don't get me wrong, cucumber production has it's risks. Someone has to be in the crop at all times, making sure the plants grow upwards along the strings, removing unwanted shoots, keeping the PH levels at exactly the right level, ensuring healthy biological controls, watching the humidity and the wind direction. "Leeward" winds are good and "Windward" winds are bad.......or is it the other way around?

There is even the risk of complete crop failure due to a nasty VIRUS that attacks cucumbers without mercy. Should the facility get the virus, our crop is TOAST. Visitors are not welcome, just to keep a bio-hazard security blanket around the greenhouse as tight as possible.



Another VERY IMPORTANT thing about cucumber growing that I just learned last week, only the STRAIGHT cucumbers are saleable cucumbers.
Unfortunately, not ALL cucumbers grow straight.
If they are curved too much, they have to be composted.........or, you could eat every one of them if you're really hungry!


Poor Junior has been working up a BIG appetite these days due to the fact that this crop has not been quite as EASY as he was anticipating. Just last night he spent a sleepless 4 hours, starting at 1 in the morning, trying to get the boiler up and running. It's old and cantankerous and just didn't want to cooperate.

Then there are days when it's SOOOO HOT that the watering system just can't keep up with the liquid requirements of the plants......
Or the days when the broken down old shading system just won't close like it's supposed too.......

Poor Junior is in great need of a VACATION!


Good thing our new lake front property is only 3 hours drive from home. The Big Guy phoned him as soon as our new land line telephone was installed.


BIG GUY:

"Son, you need to take a break. You're gonna burn yourself out, working like this! Get in your car and drive out here TOUT SUITE......that's an ORDER!"

Junior has always been a very obedient son. He came right away.

We had breakfast on the terrace together.

Junior insisted on doing the cooking........



We got in a few great games of Volleyball.......

That's the Big Guy leaping up to block a shot. He was unsuccessful. Point goes to Junior's team.

He snoozed in the tire tube......

while the Big Guy snoozed on land.

Here's to hoping that all that snoozing gives the guys the rest they need before they get back to work again.

Now, don't forget to check out all the other great METAMORPHOSIS going on out there today. Just click on over to Between Naps on the Porch to check them all out!

AN UPDATE ON OUR CUCUMBER HARVEST: Just in time for FERTILIZER FRIDAY over at Tootsie Time.
Junior just picked his FIRST BATCH of CUCUMBERS yesterday! In total, we picked 2000 straight, juicy cukes fresh off the vine. And it only took 21 days to grow them from baby to edible, believe it or not.


Hope everyone's harvest is a success out there this summer because it makes gardening so much more fun. Check out all the other great gardens over at Tootsie Time today to see how things are progressing this summer!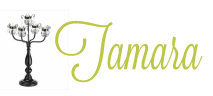 10 Comments »