I was just busy reminiscing about
my daughter's wedding
the other day. She's such a darling Little Angel sent from heaven above! Come and take a jaunt down memory lane with me today as I show and tell about the amazing fun we had......especially in our greenhouse-turned-banquet hall where we held the reception.
The wedding photos were taken by Elizabeth Sorgell......
the programs were
hand made
......
Flowers were done by our very good family friends....
and the photos were taken in down town Fort Langley...........
There was a lot of work put into
making the chandelier
.......
and
setting up tables
.......
Dinner was served by our very own in-house chef/logistics guy, Gary......
and we partied late into the night!
What a blessed MOM I am, don't you think?!
So, make sure you go and check out all the
Show and Tell
stories out there over at My Romantic Home. Lots of beautiful things to see over there!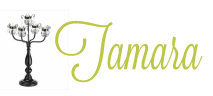 4 Comments »