In the weeks before our departure for the Orient, I found myself mixed up in a very messy business. You see, my daughter was asked to be a bridesmaid for her best friend Jo Jo. Since she has half of my DNA and half of the Big Guy's DNA, she is genetically bred to take such responsibilites very seriously. Of course, that also means that I feel a firm obligation to assist her in taking her responsibilities very serious.
The first thing on her agenda was to organize dishes for her best friends reception dinner. Unfortunately, since we had not properly re-organized ourselves after our last big shindig, it was a gigantic job to get everything washed, counted and boxed for the special occassion.

Many hours were spent with our hands deep in soapy dish water........
stacking, counting, or searching for all the missing pieces. It was such a frustrating endeavor to figure out where all the forks, knives, plates and mugs had gone.....
that I vowed to get myself completely organized so this would NEVER happen again.
That is when the even BIGGER clean-up began. First we emptied out an old shed that used to house all manner of useless stuff.,
Then we slapped on a coat of paint, installed some new shelving units.......
and in the end I got a perfectly organized room, complete with all my party essentials. I felt so EMPOWERED by all this organization. What a strange sensation knowing that everything now has its own proper place.
It was such a heady experience that........I just had to keep going.
The next project we tackled was the garage. Here it is BEFORE......
with all the contents outside in the yard.......
and here is the final product of all our organizing mayhem!
I wonder how long I can keep it looking like this? It's just not a natural state of affairs for me the be this neat and tidy!
Now, in the meantime, there was MUCH MORE activity going on than just getting ourselves organized on the home front. Of course, my Little Angel wanted to make sure her best friend had the most beautiful wedding ever so she organized a special surprise. She got all of us together to help her make some lovely party favors.
For the next few days we cut, folded......
printed, glued and tied ribbons till our fingers bled.......
not literally of course, because that would have made the party favors all dirty. As you can imagine, they ended up turning out just GORGEOUS and added a whole lot of color to an already beautiful table setting.
Now, if you think our involvement stopped there then you should guess again. No, when we help out, we REALLY take it seriously. As it turned out, both Opera Diva and her beau helped with the serving.........

making sure everyone was well watered and fed!
The wedding was most definately a wonderful event, complete with happy guests who enjoyed delicious food and wonderful friendship.
Just in case you were wondering WHEN I would get a chance to use all those wonderfully organized party essentials next, I will let you in on a bit of NEWS. Junior has just gotten ENGAGED to his Cinderella and they have set the big date for next January.
I sure hope they will let me help them with a bit of party planning.........I just LOVE parties.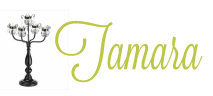 3 Comments »