This year will go down in history as "The Spring Season That Never Happened". As a matter of fact, it has rained so much here that we are thinking about changing our provincial flower from DOGWOOD to MILDEW!

I have often wondered why our grandparents decided to immigrate to British Columbia when they could have chosen ANYWHERE ELSE that has much nicer weather! They
could've
chosen Utah or...........NEVADA!
It's way hotter in
Las
Vegas, Nevada than in Vancouver, BC. I know this because Junior and I just got back from doing a big trade show out there. Turns out that, even though it wasn't too busy on the show floor for us poor suckers sitting in booths waiting for a business opportunity to walk by, my boy and I have a lot in common. We both talk A LOT. Yup, and our cell phone bills can attest to that.
The Big Guy is threatening to commandeer our blackberries if we don't curtail our habit.
Junior figured that we should hit the town at night to see the sights.......
so we did a whole lot of walking after the convention center closed down.
I had an unfortunate accident one evening involving my favorite pair of Hugo Boss pants and a high garden barrier that I was attempting to climb. Junior leaned down to assist me up the steep bank and........
RRRRIIIIIPPPP
! Suddenly I was wearing an outfit that rivaled the lovely ladies baring their assets on the billboards above me. Oh well, as they say out here "What happens in Vegas stays in Vegas!".
The Big Guy got a little jealous that I was able to get away from the greenhouse.......
so he flew out to meet me there and drove me home.
I took no photos.
I hate long trips.
I get quite cranky. The Big Guy was trying to cure me of my dislike for road trips. So far it's not working.
Once we got home we realized that the weather in Alberta, where a huge portion of our greenhouse sales happen, had taken a turn for the worse.
So, in an effort to improve our sell through at the garden centers, we drove out to Calgary to check on the quality of our product.
Once again I took no pictures.
I hate being in the car for long periods of time.
I get nauseous.
I get irritated. I will never be cured of my dislike for road travel.
When we arrived at our first store, the damage was far, far worse than we could have imagined. Snow and geraniums do not make a great combination.
We met death and destruction at every stop. Together the Big Guy and I worked through semi-truck loads of product that needed to be dumped in the garbage to make way for fresh product in the hopes of salvaging the rest of the season.
Even one my favorite Alberta
Blogger's
,
TOOTSIE
, had to do some mad scrambling to save her garden from frost damage. She TENTED her entire yard to protect her little babies. Her place looked like THIS........
instead of THIS.........
(I hope you don't mind my using a few of your pictures, Tootsie, because your garden tents best describe the great lengths we AVID GARDENERS will go to to protect our pride and joy)
Oh the HORROR! Greenhouse people wear sunglasses NOT to shade their eyes from the sun but to disguise their tears that just can't be stopped when so much product gets damaged.
As painful as that trip through the Alberta garden centers was, we had to race home for the next big thing of the season.......
a long weekend bash at our own retail garden center,
Milner

Gardens
.
My sister-in-law, Fifi, organized a great big shindig,
offering amazing prices and fabulous family fun.
She installed a petting zoo complete with live goats and sheep.
She called in the radio station, JR FM, who went live on location.
She had us fire up the barbecue and serve FREE hot dogs to the customers.
We gorged our way through 250 wienies in 2 hours!
Everyone pitched in
and we all had a great time.
The line ups at the till were long......
very long......
but no one got too cranky 'cause the
ambiance
here is just so great. The parking lot was packed
and we had to resort to bringing fresh product in through the back door to keep the shelves stocked.
The Wee One even helped distribute fruit leather snacks
to keep the customers happy while waiting to be served.
So that is a very short version of how this spring season went for me. I have attempted to shield you from the gory details of a very difficult sales cycle. I hereby apologize to anyone I may have snapped at during my distress........that includes my kids, my hubby, employees, even the goats in the petting zoo. I had to stop taking phone calls for the last little while to avoid losing what few friends that I still may have left. But you all forgive me, RIGHT?! You know it was stress induced MANIA that happens every year around this time to all greenhouse people.
Now that most of the plants are sold out of the greenhouses, I am going to spend some time getting stuff done that I put off for the last 2 months starting with the LAUNDRY. My second priority will be the floors in my house because I am getting a very special visitor over this week..........
and she loves to CRAWL everywhere. I can't have my Wee One getting all dirty while she's here.
The best part of all is that she's staying for 2 weeks while my Little Angel and her hubby go for a well deserved rest in the
Caribbean
.....or Mexico.....or wherever they are going. Thanks for dropping off my grand baby. We'll try not to do too much shopping while you're gone but we both agree that a wardrobe re-vamp would make for a TON OF FUN!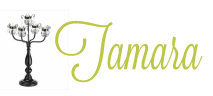 6 Comments »