The kids are finally on Summer Vacation........which means I can actually TEACH them something important for once. I have decided that I am going to take this opportunity to school my daughter, Mini Me, in the art of Entrepreneurship. It's about time she takes up the torch and starts getting creative like her Mom, don't you think?!
So, I sat her down and discussed the idea of trying to get a little FRESH FLOWER stand going right out front at the retail. I will teach her the ropes of flower purchasing, arranging, marketing, care and maintenance, etc. All she has to do is.......well.......basically, she has to do all the work while I supervise. How else is she gonna learn?
So, we hit up the United Flower Grower's Auction and bought ourselves some gorgeous supplies which she turned into a tidy bunch of bouquets.
Tomorrow she is scheduled to set up shop.
Suddenly I realized that she's gonna need a space to call her own and a spot to hang her shingle. So I set out to get her a nice little portable tent/canopy. They are on sale this week at XS Cargo for a mere $70. Our thanks for that little tip go to Aunty Fifi, who can
sniff out deals
like a bloodhound! I am proud to say that I purchased this BEAUTY............
at a very great price.
Before picking up the canopy I decided that I should probably pop by Costco and get my groceries since I was in the car anyway. Multi-tasking 101, right ladies? My little Angel came along to do a little grocery shopping as well.
Eventually we arrived at XS Cargo where, suddenly I stumbled upon THIS BEAUTY..........
for a mere TEN DOLLARS! I was totally INSPIRED by that price. Such a deal goes IMMEDIATELY to my head. You know that feeling, right? It's like you've just knocked back a glass of wine and the room is spinning out of control and you can't be blamed for your actions?! I may have blacked out in all the excitement. I'm not really sure what exactly happened but I now own a large quantity of these vases.
Oh well, they will come in very handy at the next wedding in our family. Mind you, no one is planning on getting engaged soon but.........
Can't you just imagine this vase as a centerpiece?!
In all the excitement I also forgot that I had just done my groceries as well as splurging on a few of those $70 shade canopies.
It was a rather tight squeeze I must say, to get all my purchases home but........
GOING WITH THE FLOW is another wonderful quality every entrepreneur needs to learn!
You'll be find, darling! We'll be home in a jiffy. You know what they say "that which doesn't kill you will only make you stronger!"
Now, make sure you head on over to
The Inspired Room
to check out all those INSPIRATIONAL posts that are going on there today!
Oh, and SHOW AND TELL is going on over at
My Romantic Home
. Check all the inspiration out there as well. It's worth a quick visit!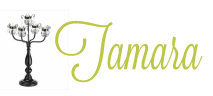 9 Comments »