Oh my, I'm in trouble. Would you just look at those big blue eyes? They are just so adorable, I can't STAND IT!

I can't remember the last time I got to have so much fun in my kitchen........

or when I last got so WET in my kitchen.

I'm already worried about how exactly I'm gonna manage to give the Wee One back to her Mommy and Daddy when they return from holidays......

I mean, they can't possibly love her as much as I do now, COULD THEY?!

I guess I'll just have to try get all the fun in I can with my little sweet cakes before I have to hand her back. It's a long "to do" list including

1. GO TO THE PARK
2. GO OUT FOR ICE CREAM
3. BUY MATCHING OUTFITS
4. VISIT DISNEYLAND........

I've got my work cut out for me!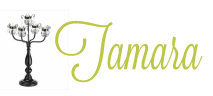 4 Comments »