Everyone has a different way of getting ready for the coming swim wear season. We ladies want to look our best in that brand new bikini. Waxing, tanning......you name it, we do it, just to look FAB at the beach.
So, my big sister Lisa decided to go in for a little nip and tuck to make sure everything is in the right place before slapping on that little itty bitty bikini of hers. The two of us decided to make it a ladies day out........a SPA DAY!
I brought my double shot, Caramel Blitz Latte.......
and she brought her Clive Cussler novel.......
We should've been filming an episode for the House Wives of Orange County! Although, in the end, the procedure didn't have quite the same satisfying result as a good old fashioned face lift. It was a rather more down-to-earth, mundane kind of procedure instead.......so we decided not to take any video footage after all.
Actually, my sister had to have a big lump removed from her shoulder. It was kind of giving her that "Quasimodo" sort of vibe and she just didn't think it was doing her any good having such a big weight on her shoulder.
Soooooo, in went the IV tube.............
and out came the offending lump!
WARNING:
Squeamish readers should scroll to the bottom of this post if they have any problems seeing gory wounds and blood. The following photo is NOT FOR THE FAINT OF HEART.
Can you BELIEVE my sister let me take of picture of this? Just so I could BLOG about it?!

Now THAT is what I call sisterly love! I love you, Sis. You are my HERO. You didn't even need a wheelchair to walk out of there like all those other sissy day surgery patients! You are TWICE the woman I'll ever be.
Now I would like to challenge all my readers who really love their sisters to leave a comment for their sibling right here on this blog, telling them how much you love and appreciate them. Then, send them the link so they KNOW how much you care.........and then you can go get your bikini on and hit the beach.
UPDATE on the WEE ONE and our escape plans:
So far, we have not made good our get-away. Someone ratted us out. They are keeping a close eye on me so I have to hold off on that plan for just a little bit longer.....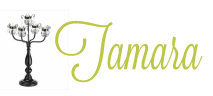 4 Comments »