I have decided that I will need to go underground.......flee the country.......get out of Dodge before sundown......and I'm takin' the Wee One with me!


My Little Angel is returning home from her vacation in the Caribbean and wants to pick up my grand daughter so she can keep her all to herself.......


but I just can't let that happen!

You see why I am unable at this time to hand her over to her mother, don't you?


Soooo........I have a hair coloring appointment this morning ......


and an IMPLANT appointment for tomorrow. This will completely change my appearance so I can make my escape before my daughter gets home.

Don't worry, sweetheart. You can have her back when she's a teenager. That's when I anticipate she will become independent and will no longer appreciate her Gramma.

I think Disneyland would be a perfect place to hide out!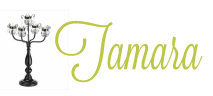 5 Comments »