The Big Guy and I are having so much fun this week. Yup, it's not just me that's busy spoiling the Wee One at my place.

Grampa might be a busy guy with a heavy agenda of things to do at the greenhouse but he sure manages to find time for this little blonde haired, blue eyed squirt. Just the other night he cracked out a bottle of CHAMPAGNE and celebrated his amazing blessings with a glass of bubbly!

Now, he may have shown a slight lack of judgement in allowing the Wee One to suck on the CORK but..........

we think she really likes the taste!

Then, the very next day, Grampa decided to take his ladies out for lunch. We both LOVE going out for lunch!

In retrospect, he also may need to brush up on his baby "do's and don'ts" before he takes us out again. Somehow, I don't think my Little Angel would approve of the Wee One happily gorging herself on sugar packets, regardless of the fact that they keep her quiet and content while he is on the cell phone with business associates.


Sure, she might be quiet now but wait till the sugar buzz hits.


Then, when Grampa saw this picture of the Wee One visiting her OTHER Grampa's house and realized that we don't have nearly as cool toys at our place........


he gave us a $15 dollar budget to go get some new things to put in OUR toy box too.


There were so many great things to buy at the toy store that we just couldn't make up our mind. I decided that, although the Wee One really liked this finger puppet, it required my assistance to play with and was therefore not a good choice.

Gramma thought maybe a little dolly would be a good idea but.......


when we passed the stuffed animal section, it was clear that soft stuffies were probably a more desirable choice!


"Hmmmmm. Can I have whichever one I want Gramma? 'cause I want 'em all!"


In the end, Gramma chose a toy that made lots of noise and didn't have too many small pieces......


and best of all, it matches the talking John Deer Tractor Grampa bought for the Wee One LAST WEEK when he was out on business!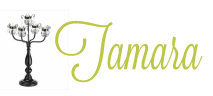 5 Comments »