Can you believe that SUMMER is here? We have had so much cloudy weather these days, I'm starting to feel a little bummed out. Grey skies and showers day after day are just not conducive to summer fun, even here on the west coast where we are used to RAIN. So far we have not managed to sit out on the patio ONCE for a barbecue. It has just been TOO rotten COLD!
Seriously, this has GOT to stop! Please point me to the COMPLAINT DEPARTMENT.
However, I am one fortunate flower fanatic 'cause I live right BESIDE my favorite GARDEN CENTER, Milner Gardens, and can get my daily horticulture "fix" whenever the urge hits me!

The one drawback to living beside our
retail store/milking parlor
is that I tend to do very little in MY own garden. I mean, why would I need to when I have a constant influx of floral finery on a minute by minute basis here at the greenhouse?!
You see, THIS is what I get to feast my eyes on every time I drive in my driveway....

The retail garden center is always full of blooms, rain or shine. It's been raining so much here that we had to post the 10 top reasons to garden in nasty weather. They are as follows:
I'm hoping the sun will start shining soon so I can hit the beach in my itty, bitty, polka dot bikini.
Unfortunately for my new friend here, she will need to hand it back to me soon. I plan to spend an abnormal amount of time at the lake this summer, figuring out our Spring 2011 container garden line up!
So, hurry on down to buy your baskets before the greenhouse empties out.......
And don't forget to bring your pick up truck! Prices are just THAT LOW!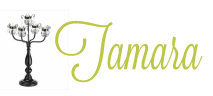 2 Comments »