April means SPRING here at the greenhouse.......




and that means CHAOS for all my amazing peeps at Darvonda.


For the next 2 months absolutely EVERYONE is pushed into service to help us get our plants out to thecustomers.
The baskets are all hanging......
high above the production floor......
everything looks colorful and fresh.
The Regal Geraniums are in full bloom.....
and the Gerberras are colored up, ready to ship to market.
Our managers, a great bunch of people......
spend a full year planning for the big spring rush. Timing is critical.

We have to order tags and they must be just right because mistakes can cause a LOT of HEADACHES!
Calculations have to made to see if we are making any profit in the end......
Containers have to be designed and ordered from far off lands like China, India and Malaysia and stored inside until it's time to sell.....
Planting lines need to be organized so we can all use our time in the most efficient and organized fashion.....
Soil has to be ordered in BULK because we use a whole LOT of soil in a season.....
But the results of all that planning are really quite breathtaking.
Aren't these plants just GORGEOUS?! Would you just look at this little Gecko infestation going on out there?
I am so excited to get these babies out to the stores and into YOUR garden. My favorite BIG BOX STORE is opening their garden centers in British Columbia on Monday and we are going to have all kinds of goodies there. The Wee One is just as excited about the whole thing 'cause she LOVES all things flowers......just like her Gramma.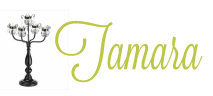 14 Comments »