Friday was a big time holiday here in Canada. It was a statutory holiday. Nobody was working ANYWHERE, not even Canada Customs (I know that they are closed because I phoned. I have a container stuck at the port and I'm paying $400 per day for extra storage fees. They've all gone home and won't clear my container for pick up till Monday!). EVERYONE had the day off......except us poor suckers at Darvonda. Nope, no holiday for the Greenhouse guys. We had a LOT of work to do before Monday's big opening day at the Garden Centers. So how's a sad bunch like us supposed to celebrate the big EASTER HOLIDAY if we have to work?!

Never fear........LISA is here!

My sister loves me soooooo much that she made a big party for me and my crew at my house.
You heard me right! Lisa packed up the contents of her entire kitchen and dragged it over to my place so she could serve us BRUNCH!


She brings tears to my eyes!

She made waffles from scratch with strawberries and whipped cream. She made bacon and eggs. She made egg mcmuffins........


I made coffee!


I'm not sure how to show her how much I love and appreciate her most times. I think I'm going to have to plant her garden this spring.


In the meantime........
the work must go on.


We've got 15 acres of greenhouses to empty.......


and not much time to do it in.

We made the rounds on Monday to all the garden centers, just to check on how they looked.


People were excited to get their gardens planted........


and WE were excited to see people reading our signage. It's a lot of work to put signage on hundreds of carts........please read the signs, people!

We were very fortunate to have the sun peak out later in the afternoon........
because there's nothing like a bit of sunshine to get people in the gardening mood!

A lot of the garden centers have a small covered area to protect the product from rain.....
Rain in these parts is pretty common. We just learn to work around it.

So, I'm gonna be busy for the next 2 months trying to keep up with the watering and fixing and planting at the stores. I'm nervous and excited all at the same time.

Now I'm off to go do some deep breathing exercises and drink a cup of herbal tea to calm my nerves.

And Lisa, if you're reading this, drop by ANY TIME! You and your kitchen are ALWAYS welcome at my place.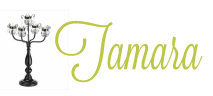 15 Comments »