"Your attention please........I have an an announcement to make......check.....check.......check.......is this thing on?"
"Milner Gardens is NOW OPEN!"
Yes, my blogger peeps, the moment you have all been waiting for has arrived. I finally got a chance to go into the Old Milking Parlor/New Retail garden center to take pictures for your viewing pleasure.
My sister-in-law has out-done herself again with eye catching displays around every corner!
It's amazing what she can do with an old door and a lick of paint......
Her antique wagon wheels, fruit crates and a rusty old tub look just amazing together.....
It's time to get on over here 'cause Spring has sprung and we are selling out of everything!
The Wee One dropped in to give her opinion on how things were lookin' as well. She's not easy to please, I can tell you from experience!
WEE ONE:
"I really like what you've done with the place, Aunty Fifi. My playhouse is looking pretty pimped out!"
Don't you just LOVE that old wash machine she's got planted up?! I think she got it for free on Craig's List.
FRUGAL TIP #24: check Craig's list DAILY for free stuff. You can find some pretty cool items to use as planters that will transform your garden into the talk of the neighborhood.
So, hurry on down to check out what's going on at YOUR LOCAL GARDEN CENTER because they've been working hard these past few months to get their places all gussied up! They are sure to
inspire you
with wonderful ideas for your yard.....
OR
visit us at 6690 - 216 street, Langley BC. We're open from 9 to 5 every day from now till October. If you tell my peeps at the till that you follow my blog, they have a special gift just for you!
Stop on by The Inspired Room for other
INSPIRED THINGS
too.
THE FOLLOWING SHORT VIDEO COMES DIRECT TO YOU FROM DARVONDA HEAD OFFICE.
where everyone has lost their marbles due to an intense shipping season and lack of sleep! (Snapdragon voice over, Grower Girl. Filming, Tamara)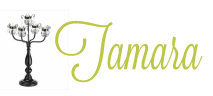 12 Comments »