Spring time is always a CRAZY time around here. You never know what you're going to be doing in the next 24 hours. I just take things minute by minute because that's how life works in the greenhouse at harvest time. We plan all year long for this great big SALES CRUSH. We never know how things will work when we are doing our preliminary leg work, designing our planters and ordering our plants, but we hope that we do a good job and come out relatively unscathed at the end of the season.

That's the plan.........and I LOVE it when a plan comes together.

But this week I was in one of the garden centers, watching 2 ladies loading up their buggy with a whole lot of our Dog planters. I watched them pick out 5....6.....10...... 12 dogs in total and load them into a cart.
These ladies were smiling and laughing and having a wonderful time together. I couldn't resist asking them why on earth they would buy so many at once. Were they going to re-sell them? Were they gifts? What would someone do with 12 dog planters?

"Excuse me ladies, if you don't mind my asking, why are you buying so many dog planters?" I ask politely.

"Well" says the one woman "Our dad passed away on Thursday......"

Now I am totally confused and slightly embarrassed for disturbing them. What on earth would the passing of their father have to do with buying dog planters?!

"My dad had dogs all his life. Dalmation dogs. We want to put one dog planter on each table at the funeral in memory of his love for Dalmations. Then we'll give them to our family as gifts when they leave"

These two ladies were smiling and so happy to have found the perfect little tribute to their beloved father in my dog planters. It gave me goosebumps!

So all that work we did in China, checking out the factory..........
making sure the painting was going according to plan.......
ensuring that the quality was up to our standards..........
all that planning had an even more important purpose than I could have imagined.

Now, I'd better get back to work. There hasn't been a crisis for the past 30 minutes so I'm due for a big one soon!

Linking up to:

Fertilizer Friday over at Tootsie Time
Inspired By over at the Inspired Room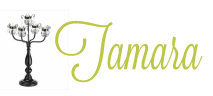 25 Comments »