Things are starting to get crazy busy in the greenhouse! The spring rush is almost upon us and that means we are sending our drivers out on the road to do a whole lot more travelling than they were doing last month. Our truck drivers are a very special breed of people and one fella in particular is someone I just HAVE to mention........'cause.......well.......he's not just a driver........he's my DAD!

My dad used to be a baker. As a matter of fact, he was the CAKE BOSS before the cake boss EXISTED! He could whip up the most amazing wedding cakes and themed birthday cakes you have ever seen. I remember one particular cake he made for Prince Charles and Lady Diana's wedding......but that's a whole OTHER story that I just don't have time to tell right now!

He retired a number of years ago and now he drives truck for us. Good thing for us because the customers LOVE my dad! He has those lady receivers wrapped around his pinky finger. I get complimentary phone calls from our customers telling me what a great guy he is all the time. I think I'm gonna have to give him an award one of these days. Not every driver gets that kind of reception when they arrive with a load full of plants that everyone is too busy to deal with during the spring rush. Driving truck can be a thankless job some days......but not for MY dad. He's got that CHARM factor.
Recently we sent him on a long haul run down south to pick up some plants from California. We buy plants from other growers that we can't grow up here in our dark and dreary BC climate.

So, we send DAD because he LOVES the long haul trips.......

He LOVES his truck.......
He LOVES the challenge.........
and he LOVES plants!!!
These are some photos he took for me while he was down there. Normally he would spend all his hard earned money on the cool plants he sees when he gets to where he's going.......
but this time he brought me home a whole WHACK of pictures for my viewing pleasure!


Can you BELIEVE these gorgeous orchids?! It's not every day you get to see so many beautiful colors in one place at one time. Too bad Orchids are on the endangered species list and difficult to bring home or DAD would have bought the whole farm empty, I'm sure.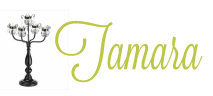 10 Comments »