Another hectic week at the greenhouses has begun. My first phone call of the morning, Monday morning, was an exciting one, to say the least. One of the customers I have been working with for the last 3 months suddenly called to tell me that I was being DUMPED! Can you believe it?! ME??!! DUMPED??!! I think I need a drink.....
As I am speaking calmly into the phone I hear myself saying "Just give me one more chance! I can get you ANYTHING you need!" but what I'm really thinking is "Oh, what I wouldn't do right now to be having a glass of Cabernet on a patio in the Canary Islands right now....."
Then I can hear my voice rising an octave higher saying "I've been working so HARD for you! What did I do WRONG?!" My mind is racing even faster, but instead of thinking of professional sounding sales pitches to bring this client back on board, I keep remembering that amazing SYRAH we had in Barcelona last month........
"Perhaps I can go back to my suppliers and work out a better price for you?! Would that bring you back to the table?!" I can feel my lips moving and I hear myself talking but my brain just won't stop thinking about that Merlot we sipped in Tenerife......
OK, maybe that one wasn't the BEST Merlot we ever had but it did contain alchohol and right now, that's all that really matters.
And then I hear my client say the words "I'll give you one more chance. I need your final sample by Friday!" Now THAT is a reason to CELEBRATE! Break out the bubbly baby! We're back in business!
But there isn't really any time to celebrate because I now have only 5 days to pull off a miracle. I gotta start going through my pictures and find the PERFECT sample. I know I have a photo of what I'm looking for somewhere in the abyss of my digital photo files. Unfortunately I tend to take a LOT of pictures.....
I kid you not! My digital camera goes with me everywhere......
It's just like my American Express. I never leave home without it.....
It's like underwear. I feel naked if it's not on me.
I am so dedicated to taking pictures that not even a torrential downpour will stop me.
Fortunately for me, the Big Guy is quite supportive of my habit. However, I try to keep him away from the camera because as soon as he has it in his possession he starts getting all Annie Liebowitz on me,
trying to get pictures at funky angles and just generally clicking shots that really shouldn't be shown in public.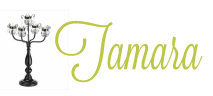 9 Comments »