Have you ever had one of those weeks where there's just not enough CHOCOLATE in the world to make things right?!
Or one of those days where you just wanna cuddle up in your bathrobe, turn off your cell phone and just pretend there's nothing going wrong?
Well, My week has so far been one of those "THROW ME A LIFE PRESERVER" kinda weeks.
You know the kind I mean. The kind where you just don't know what other kind of unsavory sorts of things are gonna happen next........
BUT......I think we almost have our HARD DRIVE crash sorted out finally. We've lost a lot of data but my Darvonda peeps really buckled down hard and got my presentation back up and running by re-doing the WHOLE thing! Thanks to everyone who pitched in........
and I mean EVERYONE!!!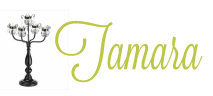 12 Comments »