We have finally returned from our trip to Europe to attend the 2010 IPM in Essen, Germany.
Regardless of the fact that it was ridiculously cold in Germany for the past 3 weeks, I can tell you that at the IPM tradeshow, attended by Horticulture professionals from all over the world, SPRING has sprung!

I know you won't believe me since heavy snowfall and unseasonably cold temperatures have almost paralyzed transportation in Europe, so I took a whole BUNCH of photos to prove to you that cold weather never keeps us GROWERS from bringing spring flowers to the masses!

There is nowhere else on earth where a person can get a bigger FIX of fresh flowers and green plants than at this very show.
And boy, do these guys KNOW how to arrange flowers!
I mean, would you ever THINK of decorating your CHAIRS with a flower arrangement?!
Have you ever looked at a LEMON and thought "
Hmmmm
. This would look great for a table centerpiece" ?
How about creating picture frame nooks in your living room wall for a gallery of live
CYMBIDIUM
ORCHIDS? Wouldn't THAT be a conversation starter?
I am completely convinced that if we could just make sure that every place that sold flowers would create displays like THIS......
or THIS........
or even THIS.........
then fresh flower sales would SKY ROCKET in Canada and the USA.
Imagine setting up you dining room to look like THIS.....
or setting one of THESE in your front hall entry way?
In North America we love a BIGGIE sized drink but it looks like in Europe they love a BIGGIE sized fresh flower arrangement.
It has got to be so much healthier to jumbo-size your floral arrangements than your soda pop, wouldn't you say?
Here's a gigantic wine glass with a mix of calla
lilies
and greens. Are you starting to drool yet?
CAUTION: The following photos may bring on a strong desire to run to your nearest florist and spend your grocery budget on some fresh flowers. Proceed with EXTREME CAUTION!
Imagine this in your very own LIVING ROOM.....
or THIS in your BOUDOIR.......
Have you had enough yet? Can you stand to see more or am I going to give you a floral induced
aneurysm
? Just a few more pictures?
OK
, you asked for it......
I LOVE
Sheurich
pots. They are just so colorful.
and I think I'm gonna try make an arrangement like this for my next Venetian themed birthday party. You're ALL INVITED!
Being at the show was just such a breath of fresh, spring air with a dash of citrus....
We tried to forget completely that we were in the throes of the worst winter storm Germany has seen in a long time.......
and just wandered around the endless garden and floral displays in blissful oblivion.
Well, admittedly we stopped a few times to sit down and have a coffee at different booths. I refuse to wear anything but high healed shoes because I want to look stylish and professional. I pay for it by the end of a full day walking on the show floor.
It's always great to stop and take a load off between drooling
sessions
.
But alas, all good things come to an end. We had to take the train back to our hotel and pack up once again.
Now, don't you go feeling sorry for us because we may have been leaving GERMANY but.....we were on our way to ITALY for a 10 day cruise of the Western
Mediterranean
with my sister Lisa and her husband Rick!!!
Genoa, Barcelona,
Casablanca
, Lisbon, etc. We visited them all. I only got food
poisoning
ONCE in Spain, overdosed on
Gravol
ONCE on the open ocean, and tripped at the
Colosseum
ONCE in Rome. Unfortunately I got TWO bruises on that last one. But I am back home and excited to share our journey with all my blogger peeps.......once I get over my jet lag. That may take a while!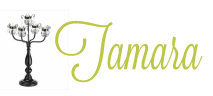 13 Comments »