For the last few days we have been dealing with a serious CRASH at Darvonda. Unfortunately, one of the HARD DRIVES kicked the bucket.
Of course, it was the hard drive containing Tamara's big GARDEN CENTER PRESENTATION file and there's.......
there's.......
there's no BACK UP FILE!
Pardon me while my design team and I spend the weekend trying to RE-DO the ENTIRE presentation. What a relief that I have such great peeps here at Darvonda who will do anything for me........even work the weekend!
I'm off to go see what we can salvage of this mess.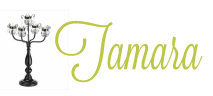 5 Comments »