Think back. Think WAAAAAY back. Do you remember your life at 15? I know, it's a long, long time ago for some of us but why not take a trip down memory lane with me today?

I remember watching television after school.......
swimming at the local public pool on Saturdays.......
helping out when mom or dad needed a hand........
having fun in the back yard.......
Summer holidays at the lake?


Wasn't that a wonderful time of innocence and joy? A time when you could still enjoy cartoons......
backyard barbecue's.......
sitting around the campfire.......
water ski without worrying about falling.......
work at a part time job just to make a little pocket change.


Oh, what a time that was.

However, at 15 years old, Danny Boneduce has a secret ambition that very few people are aware of. He has been working quietly and diligently these past few years to become a famous cellist, hoping to record a CD with Peter Wildeman one day. In between all the fun of being 15, he has spent endless hours practicing his instrument and honing his skills.


I think he's gonna get there one day. I really do!

If you live in the Fraser Valley and would like to see Danny in concert, this week you will have 2 opportunities.

Friday, February 19, 2010 at 8 pm

Willoughby Heights Canadian Reformed Church
7949 202A Street, Langley, BC
(Fundraising concert for Manoah Manor. Featuring musicians from the Canadian Reformed Churches including Opera Diva and Mini Me)

OR

Saturday, February 20, 2010 at 2:30 pm

Langley Community Music School
4899 207 Street, Langley, BC
(Awards Ceremony and concert featuring festival award winners. Opera Diva and Mini Me will also be performing their gold winning pieces at this concert)

See you there......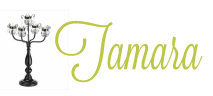 2 Comments »