Things are filling up fast here at Darvonda. Spring is in FULL SWING! Cuttings are being rooted and baskets are being planted. There's LOTS or work to be done!
Greenhouse BEFORE.....
Greenhouse AFTER......
STOLEN MOTORHOME UPDATE: IT'S A WRITE OFF!
We have our motorhome back. Very little of it remains intact. Appliances, curtains, chairs, cushions, Televisions, videos, dishes, cutlery.....you name it, they took it. Here are a few BEFORE and AFTER shots.
Dinette BEFORE.....
Dinetter AFTER......
Bedroom BEFORE......
Bedroom AFTER.......
I'm not sure why they didn't take the mattress because it was a brand new Pillow Top from Sleep Country. Try as I might, I can't understand the mentallity of the people who ripped out stuff. I mean WHY would you take the old blinds and curtains which aren't going to fit ANYTHING and leave a very good mattress?! Perhaps they were SMOKING something at the time they made the decisions?
The kitchen BEFORE.......
The kitchen AFTER......
What a sad sight. I cooked up a whole lot of good food in this cozy little space over the years.
The seating area BEFORE........
The seating area AFTER.......
Any ideas why they left ONE captain seat in place? Why take THREE and not all FOUR? Maybe, instead of SMOKING something they were DRINKING while carrying out this task.
Well, unfortunately, we now have 140 days to find a replacement before the insurance company closes our file. Tamara has a lot of searching online.......or going to RV dealers to find something suitable.
But how do I avoid a REPEAT of this fiasco? Will it take HIGH FENCES and RAZOR WIRE to stop the madness? I don't want to live in a compound! I refuse. I need a better solution.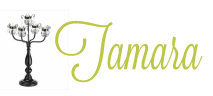 10 Comments »