I have a BIG addiction that I have to get off my shoulders. I AM ADDICTED TO TAKING PICTURES and I am powerless to stop! There I said it. The healing can begin.

This year I've started a support group for photography fanatics like myself who take pictures regularly but who rarely get them organized. I started this little "hobby" the day I met the Big Guy. He had a really nice camera and I thought it would be FUN to start scrapbooking about our lives together. That was 22 years ago........I've taken a LOT of photos since then.

I have Wedding Albums.......



Baby books......


Scrapbooks of treasured family vacations......


Books upon books of the kids growing up......


Under my staircase you can find the whole HISTORY of scrapbooking from it's infancy until today. I own hundreds of dollars of paper cutters and stickers, punches and presses. If you need scrapbooking tools, I've got them.

The problem is, over the last few years it's gotten harder and harder to find the TIME or the ENERGY to get down to organizing my pictures. I mean, where on earth am I going to find a WEEK of down time to get all my 2009 photos into a proper photo album?


Fret no longer my photography fanatic friends. Have I found the solution for you! I have discovered a website called shutterfly.com.
You can SCRAPBOOK till the cows come home without making a tiny bit of mess.


No more need to agonize over which background sheets to BUY that you'll never end up using. With the click of a button you can choose which colors go with your pictures best........

Then all you do is drag and drop your photos into the album and place them according to your liking.


Don't like the pictures layout you've chosen? NO PROBLEM! Just click on the layout selection that suits your needs. From 1 picture per page to LOTS of pictures per page......you can have it all!




I am on the road to recovery, people. It's easy as 1, 2, 3. Yesterday I organized the entire 2009 year in a ONLINE SCRAPBOOK MARATHON of 8 hours straight.

WHAT?! I had a bad cold........what else was I supposed to do? Lay in bed all day?

If you want to check it out, just click on the following link. It's really quite an amazing metamorphosis from paper to digital and I am RIDING THE WAVE baby!


Click here to view this photo book larger
Don't forget to check out all the other METAMORPHOSIS going on out there. Hop on by Between Naps on the Porch for all the fun.
http://betweennapsontheporch.blogspot.com/2009/01/welcome-to-51st-metamorphosis-monday.html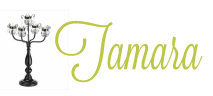 14 Comments »