Believe it or not, the Big Guy and I are back on the road again this week. We are on our way to a big Trade Show in Essen, Germany. It's always a good show, packed with great ideas and new technology so we really want to attend.
In my absence, I have no idea if I will have good internet access......or if I will even want to have good internet access. You never know in these foreign countries what sort of situation you will find yourself in.
So..........
in order to give you something to look at while I'm gone, I am posting the photo album I just made of my Little Angel's Wedding. It's already a year ago and I've already become a grandma but it's never too late to get your photos printed. That's my new motto now that I have discovered Shutterfly, an online digital scrapbook "place". I absolutely love the way their albums turn out. If you love to scrapbook, you should check their site out. It's easy, fun, and the end product is gorgeous. Shutterfly.com is their website. Just so you know, I'm not affiliated with them in any way. Not affiliated but definitely addicted! See you (and my new album) when I get back!
Photography credits to Elizabeth Sorgell (wedding) Karin Louwerse (food)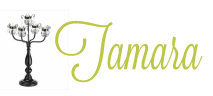 9 Comments »