In these tough economic times you've got to be creative to keep your company in the green. Tighter budgets and demanding customers require us to think outside the box to be able to offer what the consumer is going to want......and we need to figure it out 1 year in advance. It's not easy to look that far ahead and really KNOW what direction you should go in. Anybody got a CRYSTAL BALL?!
So, this year Darvonda decided to take a corporate retreat out in the wilderness of the Rocky Mountains. It's amazing how you can get a better focus on where you need to go in 2010 when you are out smelling the crisp cold air of our majestic BC forests.......
or sit in a nice warm "think tank" for a couple of hours with a glass of Okanagan Merlot and a bunch of your closests advisors.......
gather round the "conference" table for a face to face brainstorming session........
or just take some time to have a heart to heart discussion
about what the next generation sees for the future.
This year we wanted to change it up a little. We are very fortunate to have an EXECUTIVE CHEF on staff at Darvonda who is normally busy with the logistics of trucking plants all over Western Canada. We knew that he would have a little time on his hands this week since we shut the greenhouses down for Christmas and New Year's. So we asked him to come along and help keep us well fed and energized for our gruelling planning sessions.
Fortunately for all of us, CHEF GARY accepted our invitation.
We arrived at the condo in Silverstar just in time for Chef Gary to start prepping the onions for our first dinner of
Stuffed Pork with Garlic,Rosemary Carrots and Roasted Herb Potatoes
.
Watching the CHEF was like having Jamie Oliver in the kitchen. Who needs the Food Television Channel when Gary's in the house?!
He demonstrated how to take a pork loin and cut it into a nice flat piece of meat, perfect for stuffing.
Mind you, although I watched with rapt attention, I have my doubts I could do this myself at home but.......I can DREAM, can't I?!
Pay attention now, everybody, because this is going to go REAL fast. Chef Gary's a PROFESSIONAL and he makes things happen. First you spice the meat up with more than 16 assorted "things". I have no idea what those things are but they SMELL great!
Make sure you don't blink or take a sip of your MERLOT like I did 'cause you'll miss the whole part about making a fruit stuffing......
and all you'll get to see is how you roll that special stuffing inside the pork loin. Basically, I missed the most important part of the whole recipe while shoving blue cheese and smoked salmon down my throat instead of paying attention.
Then while I was busy pouring myself a refill, Chef Gary proceeded to dazzle us with his KNOT tying prowess.
We were all in AWE......believe me!
In what seemed like a matter of minutes,
the stuffed pork was roasted and ready for a little bit of lovin' from some very tasty gravy, the contents of which I really am not sure.
I do know that there is SOME alchoholic beverage involved in the recipe somewhere between chopping up fresh rosemary and adding the pan drippings from the meat.
I am going to have to get Chef Gary to write that whole recipe down for me. I was going to do it while he was cooking up a storm but I had a grandbaby in one hand and a glass of wine in the other. I decided I wasn't willing to put either down so I counted on my STELLAR MEMORY to help me retain every detail.
Now, if you know me, you will be aware that I started this blog to help me remember what I did last week. I consult it regularly to check on the details of my personal escapades on a daily basis. Suffice it to say.......my memory has already lost a crucial amount of details needed to make this recipe at home. NOTE TO SELF: Next time, put down the glass of wine and start taking notes.
One thing I CAN remember.......the food tasted AWESOME and the company made a special evening even MORE SPECIAL!
Following such a wonderful meal, we all decided to work off a few calories out on the skating pond. We broke into teams, LOGISTICS and PRODUCTION verses SALES and ADMINISTRATION, for a fast paced game of ICE HOCKEY.
A few key players were missing since we needed a skeleton crew to stay behind and take care of the greenhouses while we were gone but.......we managed a pretty good game anyway. The GROWERS get an official HIGH FIVE for staying home and keeping the plants alive!
The older generation had to take a few breaks in between goals to contemplate life.........and to nurse a few bruises.
Personally, I took off on my own to glide around with a figure skaters grace and ease until........I landed on my TUSH in a very un-ladylike heap.
This ice skating stuff is pretty dangerous for grandmothers, you know.
We all finally made it back to the condo for a quick cup of HOT CHOCOLATE with a dash of DISARONO to top off a wonderful start to an exciting CORPORATE RETREAT!
All them GOOD EATS and COLD AIR really hit the spot.
NEWS FLASH! STOLEN: 1993 C Class Motorhome.
Taken some time this morning from a covered shelter on our yard. If you spot this vehicle, approach with caution.......OR call TAMARA who will come and give the bandits a PIECE OF HER MIND 'cause she wants her motorhome BACK!
Post Script: My apologies to anyone who witnessed my blubbering melt-down at church. I must be getting menopausal because normally I don't cry when people steal my toys. I'm gonna be fine. I promise!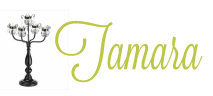 5 Comments »