We've just gotten back from a 1 week business trip to China, a country that is in a state of constant change. With a population numbering in the billions, there is continual building going on 24 hours a day. Huge construction projects are everywhere and giant cranes dot the skyline of every major city.

I thought I knew what China was all about before I went there. We all heard about communism in school. We were all taught what life was like for the billions living behind the iron curtain and none of it was good. That's what I expected to experience when we travelled there..........but it wasn't anything like that! China is experiencing a HUGE METAMORPHOSIS, bringing the country out of a severly repressive style of government into a more free market economy that encourages entrepreneurship and partnerships with international companies.



I am SO CONFUSED! China is just NOT what I expected.



Oh sure, there are still toilets like this.........


And factories like this.......


But take a closer look at the craftsmanship and pride the people take in their work.......
and you will find that we are all really very similar people in every way.
Just walk down the street and watch the vendors selling their bouquets of fresh cut flowers....
or stay a night in a 5 star Hotel that rivals the beauty of any 5 star hotel I've ever stayed in.....
Drive around the countryside and experience some of the ancient culture and architecture China has preserved for it's people.....
It will make you want to stop and re-think everything you every thought about China.
Over the last 20 years, ideologies appear to have shifted from that of pure communism to the acceptance of a strange mix of Western Capitalism and mild Communism.
Business has driven the economy and social change with a vengeance. Beautiful hotels abound in the big city, full of people from all walks of life who are busy sourcing product to send back to their home countries.
Factory owners work very, VERY hard to produce all their orders in a timely fashion and with a high quality product. Everything we buy in North America seems to be made in China. What would we do without this abundant source of products? Think about it? We would be hard pressed to produce it all locally. We just don't have the manpower or the infrastructure in North America.
Of course, North America has sent it's own very special products to entice the Chinese customers as well. Some things don't require translation.
A french fry tastes just as delicious in downtown Whenzhou as it does in downtown Langley!
These weary travellers were able to experience one final treat as we said goodbye to Chinese soil.....
a lunar eclipse lit the sky on fire as we waited to board our flight home. China is an unexpected place full of beauty and contrast that shines as brightly as the crescent moon.
If you ever get the chance to visit, make sure you check out the Hot Spring Spas in Guangzhou where you can get a 20 minute foot massage for under $5! You will also get to sit in assorted Hot Spring tubs infused with WINE or ROSES or VINEGAR or HERBS.
There is even one tub where you can get your feet exfoliated by little fish that nibble away at your toes. That is one of the STRANGEST sensations on earth, TRUST ME!
Now make sure you stop by Between Naps on the Porch to check out all the other METAMORPHOSIS going out there in blog land. Just click the following link.

http://betweennapsontheporch.blogspot.com/2010/01/welcome-to-53rd-metamorphosis-monday.html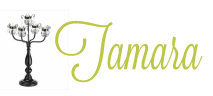 13 Comments »