Are you in need of a METAMORPHOSIS from this wintery season of snow and ice? How can you tell that you really NEED to take a winter vacation right about now? Here are the Top 10 Signs that you need to take a winter break........

10. The local Garden Centers have better Christmas decorations than you do at your place.
9. You're beginning to think you look good in that paper hat you got in your Christmas Cracker.
8. Your niece looks better in HER Christmas Cracker paper hat than YOU do!
7. You start wishing you were sitting at the kiddie's table so you can be the first at the buffet.
6. There are more Blackberries at your Christmas dinner than bottles of wine.
5. It takes TWO people to dry ONE plate.
4. You get into a scrap with a toddler over who gets to play the electronic piano next.
3. You get jealous of that same toddler because of his "sweet-0" reclining chair.
2. You find your derriere just doesn't FIT that "sweet-o" reclining chair like when you were a toddler.
1. Your sister arranges a CRUISE in the MEDITERANEAN for you at the end of JANUARY 2010.......and she books one too!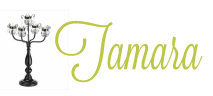 9 Comments »