What a difference a few years can make. It doesn't seem that long ago when I took this picture of my kids, all full of youthful enthusiasm posing with their instruments. Can it be that just a short 15 years ago Junior started to take violin lessons? And every consecutive year thereafter, each of his siblings picked up the bow and fiddle to study right along side him?
Everyone studied violin with the same teacher year after year.

Well, all except Danny Boneduce.......

He was determined to buck the trend......go his own way.....break away from the pack!


But we still had to go to the Langley Community Music School day after day and year after year.

All the broken strings, tears of frustrations, forgotten music, pre-concert jitters and crazy hard work really does pay off, people. It really, REALLY does. All that hard work and determination definitely brought about a wonderful METAMORPHOSIS in this band of 5 ragamuffin kids.

Last night I got to watch all 5 of my kids play with the Chilliwack Symphony Orchestra right alongside their beloved teacher. I must admit, I shed a few tears. What a wonderful concert it was! Maestro Clyde Mitchell and Paula Dewitt put on an amazing show. Don't believe me?! Check this little snippet out........



Here my babies stand with their teacher and mentor after the concert.
It's really overwhelming to think that so much wisdom and beauty is passed on from generation to generation by dedicated men and women so PASSIONATE about the music they play. We are indebted to them for passing on the music of Vivaldi, Handel and.......Mel Torme!




The choir just belted out those tunes like it was a walk in the park!

Here's Danny Boneduce with Opera Diva behind him
just tuning up for a night of wild fun and frolic punctuated perfectly by Clyde's enthusiastic BATON!


But if you think that all this amazing music comes together without a whole lot of work before hand, you would be sadly mistaken.


Rehearsals were long and arduous.......


but Junior made it is calling in life to keep the ladies in Violin 1 and 2 entertained as usual!


I got to come along to the weekly rehearsals so I could take care of the Wee One between feedings. We've had some serious discussions about which instrument she will take up when her time comes.......

So far, I think she's leaving her options open!

Now don't forget to stop by Between Naps on the Porch to check out all sorts of WONDERFUL Metamorphosis!

http://betweennapsontheporch.blogspot.com/2009/11/welcome-to-46th-metamorphosis-monday.html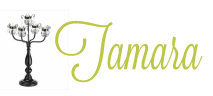 6 Comments »