This week's Lean Flow workshop reminded me of WHY I skipped class for most of my senior year! It's HARD to be a student. It's HARD to sit in one spot for 8 hours a day. It's HARD to listen to the teacher with complete focus…….I'm so glad school is behind me, that's for sure!
For 2 days straight we met up in the Board Room with 32 eager Lean Flow students from a cross section of different companies.
Half of the student body was made up of a number of people from Darvonda who will be critical to the implementation of this new way of looking at EFFICIENCY in our company.
Good thing we got to stop for a 10 minute break every hour because most of us are not at all good at sitting all day long. Especially since my sister Lisa was supplying us with coffee, cookies and a hearty lunch at mid day in our cafeteria! YUMMY!
We are normally out of our offices to check on plants, production, customers, vendors and the like. Sitting makes you HUNGRY!
As part of our induction into the world of Lean Flow manufacturing, we were set up into 2 teams, TEAM RED and TEAM BLUE.
Each team had to learn how to manufacture toy canons as quickly and accurately as possible. On the morning of the first day we were not able to go terribly fast and we were most definitely not that able to be very accurate.
By the end of the second day we had improved our production speed by almost double. All we had to do was implement a few simple Lean Flow techniques on our assembly lines like "In Process Kanban's" and such.
I wouldn't have believed it possible if I hadn't seen it with my own eyes!
Can you imagine that, if we implement these techniques properly, we could possibly avoid doing ANY overtime hours at Darvonda this Christmas?! It just seems too good to be true. So, don't forget to stay tuned……I'll keep you updated on how well our Lean Flow implementation is going.
Now, I'd better get going because my "In Process Kanban" is telling me I've got some work to finish…….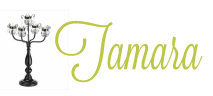 6 Comments »