You've been wondering why I haven't been blogging about my trip to China, haven't you? Can it be that Tamara has been too busy to BLOG?!
As it turns out, I am not able to access blogger from China. It seems to have been censored by the government since there was some violent uprising somewhere in this vast country. I guess the government didn't want people to hear about what was going on so……no free access to blogger, facebook or twitter. Not that I use Twitter. I'm not that technologically savvy. But how can anyone even THINK of taking away my blogger priviledges?!
I have nothing politically important to share with you. There's really no reason to keep Tamara from posting to her blog. I would only want to share things like a few pictures from our trip to the SPLENDID CHINA amusement park in Shenzhen.
Nothing too controversial about that. It was a gorgeous theme park that gave us the opportunity to visit every significant landmark in China in under 8 hours.
We checked out places like THE FORBIDDEN CITY………
and CONFUSCIOUS TEMPLE and THE GREAT WALL,
the most amazing fortifying walls in the world that required 1 million men to build and even the TERRACOTTA WARRIORS
who stand guard at the mausoleum of an Emporer. Everything was beautifully handcrafted in miniature. We meandered through the park for hours, enjoying the sights and sounds of Chinese history.
I'm sure that my blogger peeps would LOVE to see my photos of the beautiful oriental dancers who move so gracefully, appearing to be like life sized china dolls.
I just love their slow and silky movements that mesmerize the onlooker.
The serene expression on their faces almost make me wonder "Do you realize that you do not have free access to FACEBOOK people?!"
Next we stopped to watch a live show that depicted the fierce battles fought by chinese warriors so many years ago.
Warriors were ferocious and efficient in history and the actors made a grand show of their prowess on horses and swordsmanship. The crowds loved the fierce battle re-enacted for our entertainment.
How can all these people just sit here when they have been denied free access to FACEBOOK? Shouldn't they be organising a revolt or something?
Maybe it's just too hot here to organize a large scale revolution.
Seriously people, it was so hot here that I sweat so much I never needed to use the toilet once for the entire day. I'm really glad I didn't need to use the toilet though since a toilet in China doesn't look like much more than a hole in the ground.
Finally, we topped off a wonderful day at the park with a live show in the grand theatre.
At first the Big Guy didn't want to pay extra for a ticket but when I told him that the theatre was air conditioned, he was totally convinced that we needed to see the show. And what a SHOW it was! I would describe it as "traditional chinese costume" meets "Las Vegas revue". Be still my beating heart! The stage was full of FEATHERS……..
PEARLS……
GIANT HATS……
GLITTERING GOWNS……..
(#22)BEAUTIFUL LADIES………
WARRIOR DANCERS……..
it was all just so FABULOUS, I wanted the show to just keep on going. I couldn't stop snapping pictures, I defied the "NO PHOTOS" signs just like the rest of the audience. We must defy stupid laws like "no photos" and "no blogger" for the good of the people! Right?! Of course right!
Tomorrow we are off to some city in the north to check out some pots for Spring so I'm not sure how good my computer connection will be. I will try hard to get my contraband posts out whenever possible. That's how dedicated I am to my blogger peeps and the right to free speech. Everyone say "YOU GO GIRL!"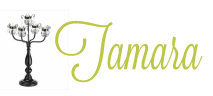 14 Comments »