We are tired! Sooooooo TIRED! Every one of my Darvonda peeps is working so hard to get those poinsettias out to market. Just look at how tuckered out they all are......

Have you ever seen anyone so TIRED in all your life?! That's what happens when you only get an hour of sleep before your next delivery......or feeding......


The Wee One understands that you gotta work hard if you wanna get things done.......don't ya Wee One?


We are busy packing up poinsettias till all hours of the night right now. It's crunch time! If we don't sell these plants now, we'll never get them all out to market before Christmas is here.

Everyone pitches in. Everyone stays late. What an amazing crew we have at Darvonda!

But WAIT! Even though all the plants are ready to go.......that doesn't mean the job is done. After all the packing is finished in the warehouse, my dedicated peeps just keep on going. Here they are helping me pack up a load of specialty greens to be shipped out to Alberta for a special occasion......


We're out in the cold and dark finding the perfect branches for making garlands because.........

well........because we've got a truck leaving for Alberta tomorrow and my SISTER needs these branches for a big SHINDIG she's having this weekend. Crazy as it sounds, she's having a big anniversary party at her place in Edmonton and she want's to make Christmas garlands with her guests but can't find any greenery in her neck of the woods. Good thing someone dropped off a great big pile of their landscape refuse in my parking lot because it will come in very usefull.......

The Wee One is a bit skeptical about how these GARLANDS are all gonna turn out but I promise you, with my sister Rosa, aka Martha Stewart from the Alberta prairies, these greens will be amazing!

I'll keep you posted on how her big SHINDIG turns out!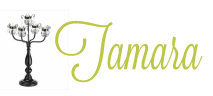 7 Comments »