This past week has been very busy around here. You see, Frosty the Snowman dropped by the greenhouse looking for some assistance with a BIG problem he has. Santa has been trying to re-vamp his image, trying to bring the whole North Pole marketing scheme into the 21st century. He wants his image to be more HIP and HAPPENIN' inorder to keep the next generation connected to his BRAND. Frosty has been given the task to find SANTA and APPRENTICE! I think he has his work cut out for him.......

For the past 7 days, Darvonda has been searching high and low for the next APPRENTICE to bring the Santa Claus legacy into the modern times. High level brainstorming sessions with management have discovered that the following characteristics are ESSENTIAL if Santa is going to keep his standings in the POLLS.
First and foremost, the candidate must be able to relate to the children........
Next, he must understand what the kids are talking about when they ask Santa for all those new fangled techy toys that are all the rage......
Of course, the APPRENTICE must bear some RESEMBLANCE to Santa, since the children know EXACTLY what Santa looks like......
And the final and most IMPORTANT aspect of Santa's APPRENTICE.........
the candidate must be able to grow his own WHISKERS!
The Wee One isn't too impressed with the FAKE BEARD that Danny Boneduce donned
so I'm afraid he will not make the cut to be the next SANTA APPRENTICE.
The Big Guy and I really tried to help out Frosty in his search for the most suitable candidate, even taking some of the training into our own hands.
We took the second SANTA APPRENTICE wanna-be out on the road to teach him the ropes of WAVING and
HO HO HO'ing in the perfect SANTAish way.
We believe in HANDS-ON trainging here at Darvonda!
So, rest assured my blogger friends, we are not going to let the little kiddies down.
We promise to find the best APPRENTICE for Santa possible before Rudolph and the boys RETIRE. This extreme North Pole Makeover edition is in good hands!
Now make sure to drop on by Between Naps on a Porch to check out all the Christmas Metamorphosis stories going on out there. Just click here
http://www.betweennapsontheporch.blogspot.com/2009/12/welcome-to-49th-metamorphosis-monday.html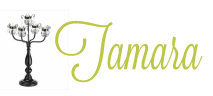 11 Comments »