I managed to get out and do a bit of Christmas Idea Shopping in the last two weeks which is probably the MOST FUN part of my job at Darvonda.
Who wouldn't LOVE to go from garden center to garden center checking out what's available for Christmas this year?!

I have a hard time remaining un-biased and business like when I go on these trips.
I start imagining how I could re-do my living room.........get the Big Guy to install a fireplace next weekend or so.
But, I take my sister Lisa along on a trip like this to keep me grounded.......and FOCUSED on the job at hand.
I LOVE seeing everyone's ideas on how to decorate for the holidays. It just puts me in the MOOD to entertain. There's Christmas Carols playing in the background......
Jingle Bells, Jingle Bells,

Jingle all the way!

Oh what fun it is to ride
in a one horse open sleigh!
By the end of a trip like this is I always end up suffering from a little case of "ORNAMENT ENVY". I just want to be able to have such a great collection of ornaments to use around my house from year to year but........
I just never have TIME to get a good collection going!
And........I worry about how much WORK it would take to pack all those beloved ornaments back up at the end of the season to keep them safe and ORGANIZED for next year.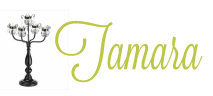 11 Comments »