I just REALIZED that I have never introduced all my blogger peeps to my brother-in-law, Davey Crocket. I feel just TERRIBLE to have left such an important introduction out for such a long time. I mean, Davey is such a unique character. EVERYONE should meet him one day. I need to remedy my blogging FAUX PAS right now, people.

This weekend the Big Guy and I stopped by my sister's place in Edmonton to extend her and Davey Crocket our congratulations on their 25th wedding anniversary. This is where you can normally find Davey when you go visit,
out on the back porch smoking a hand rolled cigarette in -34 degree temperatures, reading a book and hanging with his beloved dog, Jada.
He sits outside in -34 degree weather to smoke because he loves my sister SOOOO much and she has asthma. Smoking makes her cough uncontrollably. He sits outside in wind and rain, snow and sleet, just so my sister won't be bothered by his manly activity. What a SWEETY!

My brother-in-law, just like the real Davey Crocket, also loves to HUNT. He enjoys sitting out in the woods, quietly rustling the branches and small trees with his "rack" to attract the elk towards him. He's patient........he's quiet.........he always gets his ELK!

The Big Guy and I were fascinated with the idea that Davey Crocket had 3 elk hanging in his garage and we couldn't resist checking them out.
Now, don't forget people, it was -34 degrees in Edmonton and we come from BC where it never gets down to -34. It was rotten COLD in that garage.
The elk were frozen solid......and within seconds so were we!
Davey took some time to tell us the story
of exactly how he and his friends bagged these beauties
but we couldn't handle the sub-zero temperatures. It wasn't long and we dragged him back inside to finish the tale
over a nice bottle of red wine.

We had a great time at Rosa's place this weekend, especially since Lisa, my other sister, came out for the occasion as well.
You see, it was HER 25th wedding anniversary too......because they got married on the same day in a double ceremony! I was the bridesmaid.
That's back in the days when BIG hair was REALLY BIG!

Congratulations guys and thanks for the great time!
.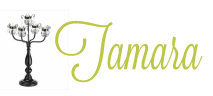 11 Comments »