Last night was a long night. It was bitterly cold and we had a drive motor BURN OUT on our sawdust burning boiler. That meant trouble! If the sawdust can't get to the boiler, the boiler won't run. If the boiler won't run, we have no heat in the greenhouse.
No heat in the greenhouse means that all these little beauties could FREEZE!

So, that meant that the guys had to come up with some SOLUTIONS to our little PROBLEM. Unfortunately, the issue was discovered right around dinner time and no shops were open where we could possibly get a new drive motor. After much thought and consultation, a MACGYVER like contraption was built.........
a rented drill keeps things turning and a fan keeps the motor cool.........straps and poles keep the drill in a stationary position.......
it's an ugly looking temporary fix but it seemed to work.

But, it did mean that the boiler had to be babysat ALL NIGHT LONG.
The Wee One wanted to go sit with Grampa a while......... but her mother told her that it was bed time.
"Aaaaaaw, come on MOM! Can't I go sit with Grampa?! He's lonely sitting out there all by himself!"

It's at times like these that Tamara gets to thinking. She starts thinking deep.......very deep. So last night as I lay in my bed all alone I started thinking about this drive motor that has been running all night, every night for many years, faithfully bringing the sawdust to the boiler. Regular as clock work. I thought "Who knew there was a motor that was running all night, every night which was so ESSENTIAL to our business?". I had really taken this special motor for granted.

Then I thought even DEEPER.......uh oh, watch out people.......she's thinking really deep now! I thought "Now the Big Guy has to sit beside the boiler all night long to make sure that it keeps running. But there are HUNDREDS of motors all over the greenhouses......WHO is gonna watch THOSE?!"

It's at times like these that I am reminded that WE can't watch all those motors....... or keep all our drivers SAFE on the slippery winter roads........ or even make people buy our plants if they don't want to. It's times like these that I realize I must "cast my burden" on my Saviour, Jesus Christ. What a RELIEF that I'm not in charge!

Now, just one more thing I want to share today. Last weekend a vibrant, young couple, Darcie and Gavin, full of joy and anticipation of their upcoming summer wedding, were taken to be with the Lord in a devastating motor vehicle accident in Owen Sound, Ontario.
Darcie, this beautiful young lady, used to work here at Darvonda. Her MEGA WATT smile was such a joy to be around. We grieve along with their families and friends but we are comforted in knowing that WE are NOT IN CHARGE!

This morning I was reading from Psalm 139 with the kids before they rushed off to school and it gave me great comfort. I hope you don't mind if I share a portion with you here.

"Thou knowest when I sit down and when I rise up;
thou discernest my thoughts from afar.
Thou searchest out my path and my lying down,
and art acquainted with all my ways.
Even before a word is on my tongue,
lo, O Lord, thou knowest it altogether.
Thou dost beset me behind and before,
and layest thy hand upon me.
Such knowledge is too wonderful for me;
it is high, I cannot attain it"

May our gracious Lord give comfort to all those grieving the loss of a loved one and may we always cast our burdens upon Him.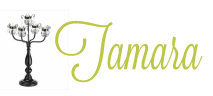 8 Comments »