I don't know about you but I'm not very good in COLD temperatures. That's why I moved away from Alberta over 20 years ago. Too much SNOW and WIND. Standing at a bus stop in freezing cold temperatures, trying to stave off FROST BITE was not my idea of a fun time. It's only in the last few years that I've begun to visit my old stomping grounds. This weekend the Big Guy and I decided that we would take a quick flight out to Edmonton
to check on our customers in that neck of the woods.
We made sure to dress warmly 'cause we knew it was a little CHILLY that far north.

We hopped into our rental car on Friday afternoon and suddenly realized that the temperatures was a nasty -19 degrees Celsius (ZERO degrees Farenheit), not a great temperature for delivering Poinsettias.
Poinsettias love warm temperatures. Poinsettias are tropical. Poinsettias can freeze to DEATH in seconds at -19 degrees Celsius.
As we drove, we started to have nightmares of what our plants would look like that were being delivered this very morning . Will the truck driver realize that he can't leave the back of the truck open for more than a couple seconds? Will the STORES realize that the plants need to be safely put out onto the shelves, far away from cold breezes?
What a relief to find our "babies" all safe and sound!

But as the weekend progressed, the weather got a little worse. Now, how anything could be worse than -19 I had no idea until............


I got to experience -34 degrees (-9 F). You can't imagine how cold this really is. It's something I can't really describe in words. Maybe the following picture of my morning McDonald's coffee might better explain how COLD -34 degrees really is........


Baby, it's REALLY COLD outside!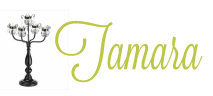 11 Comments »