This week we finally started shipping POINSETTIAS! I know, you're thinking "It's not Christmas for a LONG time!" but that's because you're not growing hundreds of thousands of the colorful christmas plant at your place like I am.
If you were, you'd be saying things like "I can't wait till we can start shipping those babies" or "I wish people would start decorating for christmas a little early this year".
I should know. I've been talking like that for a month already.
It suddenly dawned on me that I'd better get out into the greenhouse BEFORE we started shipping to take some pictures to share with my blogger peeps. It's just so BEAUTIFUL in here when we are full up with color. All those CRAZY COLORS are something amazing to behold..........
Don't you just LOVE a PINK Poinsettia?.......
And the one color we growers all love to hate, WHITE........
Why do we love to hate it? Well, because there is no PURE WHITE poinsettia available and that's what everyone wants. White poinsettias tend to be a little on the yellow side and that just reminds me of YELLOW SNOW. Catch my DRIFT?! Yellow snow.......drift.......did you get that little pun in there? I crack myself up sometimes!
Back to the serious topic of POINSETTIA SHIPPING,
for the next month or so I am going to be running of OVERLOAD. During the Christmas shipping season my "To Do" list remains a mile long, no matter how many hours I work in a day.
Remember how I mentioned that we were missing a container AGAIN this year?! Well, it has been found. SCRATCH THAT off my "To Do" list.
And do you also recall how I told you I was helping to nurse someone back to health? Turns out Junior caught the H1N1 virus on his flight to Montreal where he went to visit one of our partner growers. Did he ever catch a HIGH FEVER! Nothing would help to bring it down to a reasonable level. He's on the mend now, which is great because.........he can't AFFORD to be sick for very long. He's got POINSETTIA'S to sell before December 24th rolls around.
Now make sure that you run down to your favorite Garden center/Florist/Big Box store nearest you to buy your poinsettia and show your LOCAL GROWER some LOVE! You'd be doing us a really BIG favor.

Good thing I've got my little STRESS RELIEVER prescription close at hand.......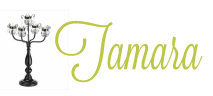 19 Comments »