I have a particular way that I like to start my morning. It's a bit odd, I have to admit. Every morning I hop in my car on my way to drop the kids off at school. After they pile out of the car I head to the local McDonald's for my morning coffee. I know, I could just make myself a coffee at home in my Tim Horton's coffee maker (it only takes a minute to brew a fresh pot) but there is just something about their coffee and muffin deal that keeps me coming back time after time.


This morning is Saturday but......I just NEED my McDonald's MUFFIN and I need it BAD!
So, even though there's no school today, I head off to get my MUFFIN FIX! "I'll take 2 coffee's, one is black and the other is a single/single".
They know me so well, I don't even have to tell them what goes in my coffee!

This morning I decide I have time to read the Vancouver Sun while I drink my cup of Java.
It's Saturday. The housework can wait!

Now, I can tell you that THIS..........
does not happen every morning! That's Grower Girl in the newspaper today, showing off our gorgeous plants.
Doesn't she look PROFESSIONAL?! She could be the next Vanna White of the Horticulture industry, wouldn't you agree?

Now I'm off to change my clothes since I spilled my coffee all over myself in my excitement. Just one more reason why I should probably make my own coffee at home in the morning. It's too easy to spill in the car.

Just in case you'd like to read the WHOLE article written by Steve Whysall at the Vancouver Sun, just stop by his BLOG and check it out.

http://communities.canada.com/vancouversun/blogs/inthegarden/archive/2009/11/27/nothing-beats-a-plain-red-poinsettia-for-christmas.aspx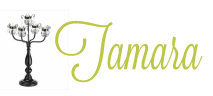 9 Comments »