Talk to any grower that produces poinsettias and you will find out that we all share a very intense love/hate relationship with this particular crop. Not only are they hard to grow, they are hard to ship and hard to keep alive in the store. Besides that, our margins are always very tight. Every year I ask myself the same question at this time of year. "WHY do we grow poinsettias?!"
Of course, there is a logical answer to that question but before I answer it, I want to give you a quick tour of our Head Office facility as it looks today.
A batch of 20,000 6" plants are hanging precariously above our shipping and packing areas, swaying gently as they move forward towards a water station positioned at the back of the warehouse.
I bet you're wondering how we check on the plants when they hang so high above our heads, aren't you? Well, we take this long, long, rolling staircase and position it just by the watering station.
Usually I'm wearing my highest heals when I wanna check on things up there but fortunately today I was a wee bit smarter and wore my flats!
Would you LOOK at the view you get from up here?!
You can see every square inch of the 100,000 square foot warehouse from this spot. From way up here I can see all that product getting packed and ready to sell for tomorrow.
From this angle, I can see that there are no trucks standing at any of our loading bay docks right now. That's because they're all on the road delivering from here to Alberta. The poor logisitics guy is working some serious overtime hours these days!
Here you can see my peeps working on dressing up our poinsettias in a beautiful container with a decorative pick and some extra papers to give it that christmas glamour.
Our new Lean Flow system is working like a charm and our production is just moving along like clockwork.
Here is a whole bunch of containers lines up and ready to be paired with a lovely poinsettia that is bound to go to my favorite Big Box store for weekend sales!
So WHY do we do poinsettias when they are such a tricky crop. Actually, I got an email from a customer who bought two of our poinsettias in Quebec at my favorite Big Box store, supplied by one of our new partner growers out there. This wonderful lady was so happy with her gorgeous poinsettia arrangement that she made the effort to thank us for the beautiful design. CAN YOU BELIEVE IT?! What a wonderful ray of sunshine in a very busy and nerve wracking Christmas season.......and THAT explains why we do poinsettia. 'Cause they are BEAUTIFUL!
But, just so you know how stressful the winter season is for us growers, here is a photo of me a few nights ago when we had a very, VERY bad storm.
All our alarms went off at each of our 3 locations. Everything was battered and bruised by ferocious gusts of wind. Not only did we lose plastic on one of our greenhouses.......
but a chunk of that same greenhouse went flying across the parking lot and smashed a HUGE DENT in my mercedes.
Gotta love the POINSETTIA season!
Make sure you stop by The Inspired Room for more Holiday inspired posts. Click here
http://theinspiredroom.net/2009/11/26/diycoastal-beach-chic-christmas-decor/
PS: I also just found a post from "Up A Green Tree" that just makes me smile! She's been reading my blog and having a blast checking out the greenhouses via the internet. Check out her post on Darvonda at the following link:
http://auntlindacrummitt.blogspot.com/2009/11/winter-is-pointsetti-season.html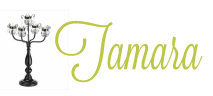 7 Comments »