The retail greenhouse is currently under re-construction to prepare for the upcoming Christmas season. I thought you might enjoy seeing what sort of transformation we underwent LAST YEAR to give you an idea of what kind of amazing things happen when we close down for a month of renovation! Enjoy!
I cannot believe Christmas is right around the corner, can you?! We've been busy shipping poinsettias to the Big Box stores and revamping the Milking Parlor for retail sales for the past few weeks. It's enough to keep a gal REALLY busy.
The other day I got to help out with a bit of decorating and display and I am just so excited about how every thing turned out in the Milking Parlor. I mean, it went from THIS.........
to THIS.........
in no time! I call this the POINSETTIA WALL OF FAME. Doesn't it make you feel like running out to your nearest Garden Center to buy a couple of these babies?
Just to show you a little more of what a metamorphosis the Milking Parlor went through over the last month, check this out. From THIS..........
to THIS........
From a warm Autumn day.......
To a frosty Winter's eve.......
From the bold YELLOW's and ORANGE's of Fall........
To the SPARKLE and GLITZ of Christmas....
From last year's Christmas display in the WAREHOUSE........
To this year's more intimate setting in the old MILKING PARLOR.
What an amazing transformation! My sister-in-law Fifi has been dreaming since SUMMERTIME to get things in top shape for the big CHRISTMAS rush.
Please take note of the long line of chandelier's down the center of the milking parlor. I am absolutely positive that the cows who used to reside in this establishment would have started producing top of the line EGG NOG straight from the udder had these babies been hanging here from the get-go.......
Am I right fella's?
But now I have a bit of a problem. Since we did so much Christmas decorating in the RETAIL, I'm not too inspired to do my own stuff at home. I would love to make my living room look like THIS.......
Or my mantle look like THIS........
But I don't own a mantle and I don't think the Big Guy would appreciate me painting the walls RED just for Christmas. I think I am going to have to have a heart-to-heart discussion with my granddaughter in regards to my Christmas decorating dilemma.
Somehow when I'm with her, all my troubles just disappear! I think it's her perfume or something. Just one sniff of her chubby little cheeks and my brain waves clear INSTANTLY.
And as a parting shot........here's to a BLUE Christmas for those who love BLUE.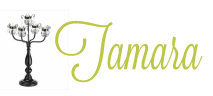 10 Comments »