This week I've been very busy trying to finalize all the little details that need to be worked out for Spring 2010 which means a LOT of time spent at the computer.
Fortunately my office has just been revamped so it's a comfy place to work.
Even the Big Guy got excited about the whole office re-do and splurged on a bunch of TROPICAL plants from IKEA. He actually drove to IKEA one night this week while I was out and bought all this fantastic greenery to dress up the room ......now I just have to make sure I don't kill them.
I do NOT have a GREEN THUMB with house plants. Shame on me!
Now check out that purple binder on my desk.
See how stuffed full it is with papers?!
That is my entire plan for next Spring.
I'd love to show you all the AMAZING things we are doing for next year but, alas, it is TOP SECRET.........this is as close as it gets to revealing my designs for 2010.
But as I was working on my planning this week, I suddenly realized how handicapped I would be if I didn't know my way around a spreadsheet. Well, to be honest, I only know the basics of a spreadsheet but when I have something a little more complicated to do, I just call my son-in-law over from the office across the hall. He is a MAGICIAN with a spreadsheet.
As I was going through my planning binder it thought to myself "What on earth did I ever do before Microsoft Excel?!" I mean, absolutely EVERYTHING I do is done in Excel. I love all the amazing things this program can do for me. It's even able to do complicated math equations that I would normally not be capable of doing on my own. I do my costing breakdown,
timing breakdown, color breakdown, quantity breakdown
and a whole bunch of other things with my Microsoft Excel! Seriously, I am HOOKED on SPREADSHEETS!
Can you tell that I'm suffering with HOOKED on FRIDAY's withdrawl? Oh why did Hooked on Houses stop with Hooked on Fridays?! Is anyone taking up the Hooked on Friday torch? This addict is looking for a fix......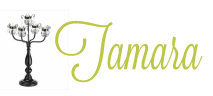 9 Comments »