Jack Frost has officially returned to the Fraser Valley which can only mean one thing…….Christmas is just around the corner. I know, it sounds a bit sad to think that the warm summer sun is officially off to warm another part of the globe but it also means that we will soon begin selling poinsettias at Darvonda. It also mean that it's time for us commercial growers to start biting our nails and pull out our hair just worrying about whether or not this year's crop is going to result in a good harvest. So many things can go wrong with a poinsettia crop! Let me give you a few ideas about the concerns we are constantly battling with until our poinsettias are all sold out……
Will they be TALL enough? Will they be too TALL?
Will they color up EARLY? Will they color up LATE?
Do they have ENOUGH space? Do they have too LITTLE space?
Are the branches BRITTLE? Are the blooms too SMALL?
Really, we growers worry about our poinsettias like we worry about how your OWN CHILDREN will turn out as adults!
Did I teach them good MANNERS? Will they be fine upstanding CITIZENS?
Will they find a good JOB? Will they find a good MATE?
Will my children visit me when I'm OLD and FRAIL? Will they VISIT every day?
I suddenly realized last night as we sat down to a Thanksgiving dinner at my sister's house
that I really should stop worrying. I looked around the room at my children and their cousins and friends and I realized what a great bunch of people they are turning out to be.
They mind their manners,
finish their whole plate,
take their shoes off at the front door
and keep us old folk entertained with their youthful enthusiasm. The SMILES were contagious last night,
especially since there was not only TURKEY on the menu
but BIRTHDAY CAKE too!
So, I am determined to stop worrying so much. Are you with me, my peeps? Lets all agree to stop sweating over things we can't change and just enjoy the amazing BLESSING we have right here, right now. It's going to be tough. I'm a worry wort by nature. My SISTERS are the same way…….right ROSA?.......right LISA?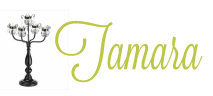 9 Comments »