A lot can change in 95 years. 95 years ago, life was very different. As a matter of fact, 95 years ago the automobile was just beginning to drive off Henry Ford's assembly line, telephones were only for the very wealthy and an ounce of gold was worth $18.99. Here we are, 95 years later and the Ford company made a 2.3 billion dollar 2nd quarterly profit, everyone walks the streets with a cellphone in their pocket and an ounce of gold is worth $1050. What a METAMORPHOSIS in 95 years!
My Grandmother just had her 95th birthday this past week and it was decided that such a momentous occasion required a relatively big SHINDIG to commemorate such an amazing feat!
Oma has lived a long and full life, giving birth to 5 children including 2 girls and 3 boys. Those children in turn had 23 grand children and those grandchildren had another 85 great grand children and of course, as my blogger peeps know, my daughter provided the first GREAT GREAT Grandchild this year.
And she's a real CUTEY PIE. Good looks run in the family!
If you think about it, my Grandmother has really done her part for the Canadian government and the tax man. The math is quite mind boggling, really. If each one of her children, grandchildren and great grandchildren make an average of $50,000 per year then by my calculations, Oma's offspring contribute about 2.82 MILLION TAX DOLLARS to the government coffers each and every year! Oma, you deserve a BIG PARTY.
I would like to take a moment here to apologize to any accountants who may stumble upon this post. Math has never been my strong point. There may be a few inaccuracies in the above calculations and I could be out by 100,000 more or less. Good thing I don't do the books at Darvonda!

Fortunately for me, I was on the decorating committee with Fifi, my sister-in-law. Fall colors were the theme of the party. We rounded up as many kids as we could to help wash down all the chairs, set the tables,
blow up the balloons
and sweep the floors. In no time, everything was ready for a room full of partiers.
But something was missing…….we needed a bit of a WOW factor. I figured a few PIMPED OUT PUMPKINS were needed to really pull the whole theme together. So, I whipped out to the store and bought 3 fall bouquets, 2 pumpkins and some fresh flower oasis. In no time at all I was stabbing that poor old gourd with wild abandon.
I popped in my fresh floral oasis
and placed the greens at even intervals.
It wasn't long and I had my first pumpkin pimped.
For those of you who want a more in-depth explanation of how to pimp a pumpkin, here it is in slow motion. Start with the greens, covering the oasis thoroughly.
Imagine that all the stems begin at some point in the bottom center of the oasis. Poke them in at an angle so the appear to grow naturally from the center of the pumpkin. Next add the Solidago evenly between the greens.
Try to get a nice round ball like appearance so that the stems are at an even height. Next add a few stems of Sedum……
orange Gerberras and orange lillies......
poke in a few small bull rushes and VOILA, you have a perfect centerpiece to add WOW to any party.
The ladies brought a wonderful spread for 80 that was savoured by young and old.
Looks like Opera Diva is enjoying a bit of time with a special fella
while everyone mingles to chat and renew old family ties.
Happy Birthday Oma! You are one amazing woman. You've lived a wonderful life, inspiring your family to live every day to the honor and glory of our heavenly God and Father. You have been a blessing to so many. We are honored to call you our Grandmother.
Now, make sure you check out all the other amazing Metamorphosis going on over at Between Naps on the Porch.
http://betweennapsontheporch.blogspot.com/2009/10/welcome-to-40th-metamorphosis-monday.html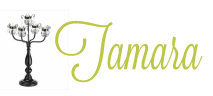 11 Comments »