I feel like I'm getting so old these days. That's because another one of my kids has flown the coop…….
been pushed out of the nest…….
ELVIS has left the building!
It's quite a METAMORPHOSIS for this Mother, and I'm having a hard time adjusting. Knowing that your first born is no longer counting on you for his every need is a paradigm shift we all make eventually. Some of us do it gracefully…….and then there's ME.
UNFORTUNATELY for Junior but FORTUNATELY for me, my oldest son has purchased a new home right ACROSS THE STREET from my place.
Well, not DIRECTLY across the street but I can ALMOST see his driveway from the edge of my driveway. There are a couple of big trees in the way that block my view that I may eventually have to ask the Big Guy to take down.
But, it's only a short walk to Junior's place and I find every excuse in the book to stop by for a visit.
The day Junior got possession of the house he gave me a call. "Hey Mom, do you wanna help me paint my living room?"
Of course, my response was "I'll meet you at the PAINT STORE!".
Within minutes we met at the local Home Depot whereI was surpised to see Junior waiting patiently for me in his Canuck Jersey. For the sake of any American blogger peeps, the Canuck's are our HOCKEY team here in VANCOUVER. They may not win too many games but we love them all the same. And it didn't take long for me to realize that Junior wanted to paint his living room in the colors of his favorite hockey team to make it a real "MAN ROOM". With a slight feeling of trepidition about how this blue and green theme would actually turn out, Danny Boneduce......
and I enthusiastically jumped in with both feet.
Dark blue for the lower portion of the wall and a dark green stripe above it. Well…….it's not MY house so why not go for it?!
We painted till the wee hours of the night. The dark blue required a number of coats.
The tape did not stick as well as we had hoped and some bleeding occurred, regardless of our best efforts to avoid it.
STRIPES are difficult. Does anyone out there feel my pain?
Needless to say, Junior couldn't understand what I was stressing about.
His friends that come to visit are more interested in the flat screen TV than in the less than perfect paint job, right fella's?!
I also had a TON of FUN shopping with Junior for his furniture and found this gorgeous little coffee table at London Drugs, of all places. It was a house warming present from the Big Guy and I.
Imagine my surprise when I checked out the Pioneer Woman's blog the other day to find a photo of this SAME coffee table on her blog. Now how COOL is that?
Here are her daughters standing in the lobby of their hotel………right beside OUR coffee table! Do I know a nice coffee table when I see one OR WHAT?
Anyway, we had a great time getting Junior's place all done up!
I checked up on him the other day to see if he was keeping things clean and I found that he was busy in the kitchen…….
making pizza dough from scratch……
and feeding his brother and cousin some home made soup for lunch in his "MAN ROOM".
OK…….it was Junior's ROOMATE that was making the pizza and feeding the boys but…….a mother can always DREAM!
Are you curious now as to who IS Junior's roomate? Why, who else could it be but our beloved CHEF and chief logistics guy at Darvonda?
I guess he wanted to live close to work so he would have a short commute. I am definitely reaping the benefits though. Believe it or not,he even brought me fresh baked PECAN PIE for Sunday dinner dessert! Am I one lucky MOM or what?!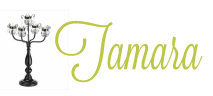 8 Comments »